Renovation of Sendwe Hospital in Lubumbashi
Buildings , Construction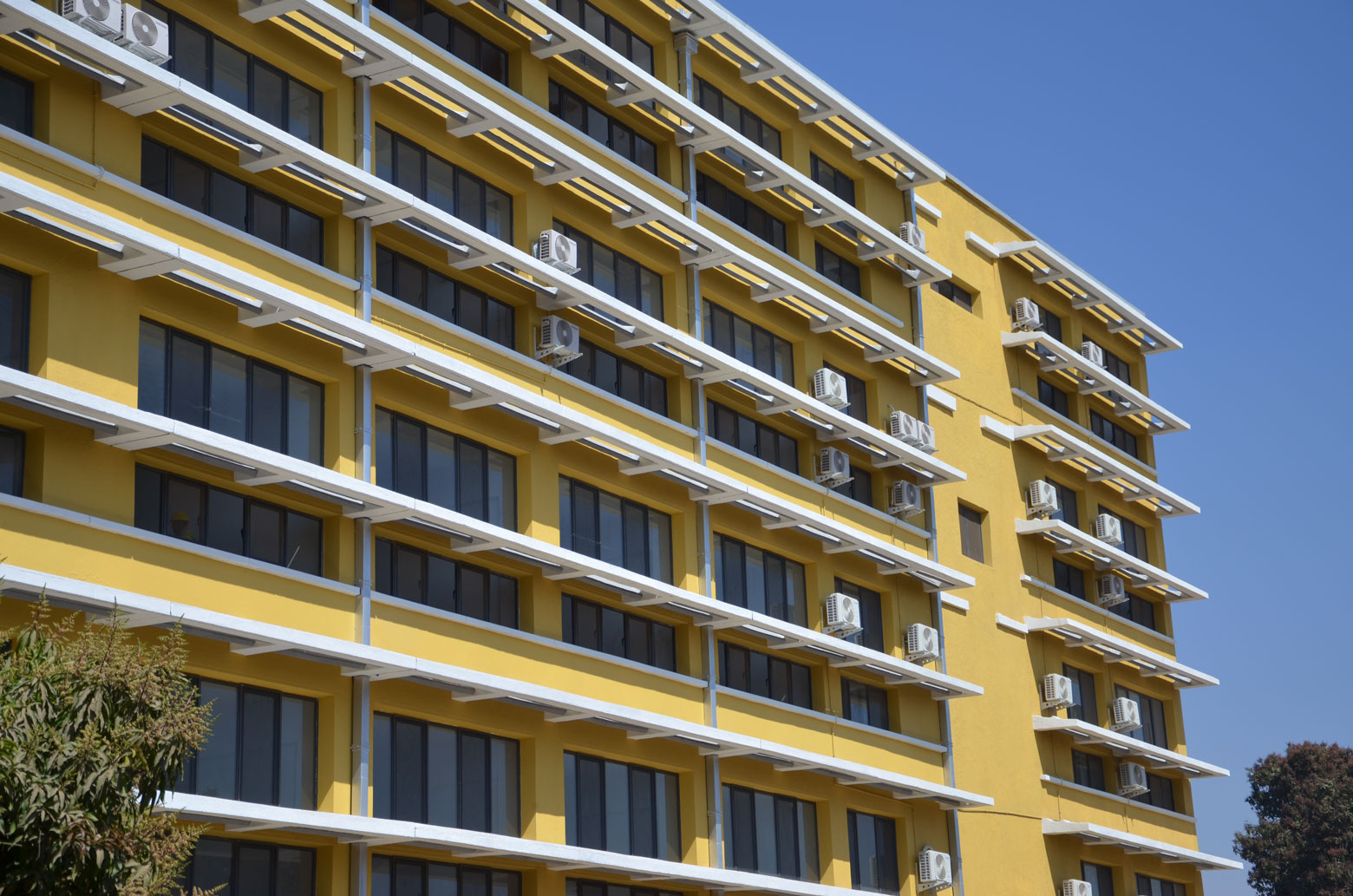 In Lubumbashi, the renovation of the Sendwe Hospital is progressing rapidly. It is executed by 3 Forrest Group companies: EGMF, NBLIA and AEMI.
The works will provide modern facilities to accommodate patients in good conditions of hygiene and comfort. All benefits for the population of Lubumbashi and the province of Haut-Katanga.
The building has been renovated according to standards specific to the hospital sector. It will house consultation rooms, several hospital units with shared patient rooms and single rooms. The latter will be equipped with a private bathroom and air conditioning.
From shell to finishes 
The 4 floors building is undergoing a major renovation. This includes demolition work, roof repairs, installation of a new drainage and plumbing system, interior wall masonry, interior and exterior joinery, sanitary installation, renovation of the facade, creation of an entrance dedicated to the emergency service and installation of nearly 2,000 frames.
The choice of interior equipments have also been entrusted to the Forrest Group. They were selected to meet precise criteria, corresponding to the standards in force in the health sector. The hospital will also be equipped with a network of medical fluids and specific air treatments for intensive care units, emergencies and the burn service.
The works allowed to rethink the space to make it more user-friendly and improve the mobility of patients and healthcare staff.
An extended medical offer
The goal of this renovation is to offer modern facilities and a wide range of medical services, including:
Burns, Intensive Care and Emergencies Department
Hospitalization in rooms with 3 beds, 2 and 1 bed
Separate sanitary men / women
Premises for doctors and nursing staff
Examination rooms
Pharmacy and deposit
Laboratory and analyzes
Police Office
Chapel
Sendwe Hospital
The Provincial General Hospital Jason Sendwe was inaugurated in 1928 under the name Prince Leopold Hospital. Located in the heart of the city, it is the second largest medical center in the country after the General Hospital of Kinshasa.
Forrest Group's expertise
The renovation works were commissioned to several companies of the Forrest Group: AEMI (Ateliers d'Electro Maintenance Industriels) for electricity, NBLIA for interior and exterior joinery and EGMF (Entreprise générale Malta Forrest) for structural and renovation work.
In Lubumbashi, the Forrest Group companies renovated the Centre Médical de la Communauté in 2019., another hospital facility.