Energy consumption is an important item in your company's budget. Our solutions allow you to optimise your electrical installation.
Thanks to recent technological innovations, replacing obsolete industrial lighting can prove to be very cost-effective. Current lighting, in particular of the LED type, provides a greater quantity of light at a lower cost. The cost of the installation is paid for by the energy savings you make.
Lighting is also a key factor in productivity. Whatever the size of your company and its business sector, optimal lighting will ensure high-quality work and an environment conducive to the well-being of the staff.
Ledbay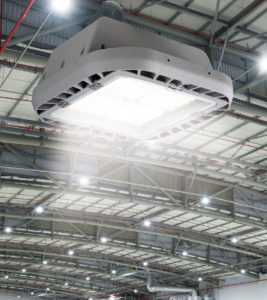 The LEDbay range of luminaires is very versatile and suitable for many industrial applications.  This luminaire demonstrates all its power in large spaces with high ceilings. LEDbay offers excellent lighting quality and an accurate colour rendering. Its low power consumption allows significant energy savings to be made.
Applications: industries, sheds, warehouses, service stations, factories, logistics platforms, etc.
Strengths: optimal lighting, low maintenance, long lifetime.
Lednova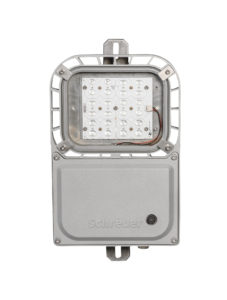 LEDnova offers optimal photometric performance and high reliability. This allows you to reduce your energy consumption and maintenance.  Its unique and sleek design optimises the thermal environment around LEDs, thus giving it a long life. This luminaire is designed to fit into a range of installation options, as well as emergency lighting and hazardous site applications.
Applications: loading and unloading areas, sheds, airports, industrial areas, stadiums, conveyor belts.
Strengths: Efficiency, reliability, durability, limited maintenance.
OMNISTAR
The OMNIstar combines performance and flexibility. It is exactly what you need for areas that require bright lighting, while ensuring you make energy savings and a fast return on investment. The combination of several OMNIstar luminaires will distribute the light effectively and provide you with optimum lighting for a specific area.
Applications: stadiums, sheds, airports, etc.
Strong points: powerful lighting, low consumption, highly durable, waterproof, 2 models: midi and maxi
OMNIBLAST
OMNIblast offers the ideal lighting solution for sports facilities which require the highest energy efficiency and great flexibility. The modular concept of the OMNIblast solution means one, two or three modules can be used on the same bracket to offer a wide variety of photometric distributions and light strengths.
Applications: stadiums, arenas, golf courses, race tracks, industrial surfaces, ports, etc.
Strengths: Flexibility, modular concept
Optiway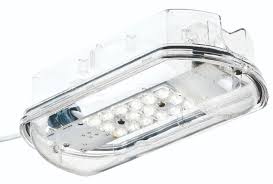 Versatile and reliable, the OPTIWAY can be installed on any structure. It is very durable and provides superior photometric performance. The OPTIWAY uses the most recent LED technologies to provide a single optical distribution which is suitable for most applications.
The OPTIWAY is suitable for use in various industrial environments, in particular underground mines. 
Applications: mines, corridors, stairs, etc.
Strengths: low consumption, durable and hard-wearing, suitable for harsh environments, Optilink installation option.
led TEC S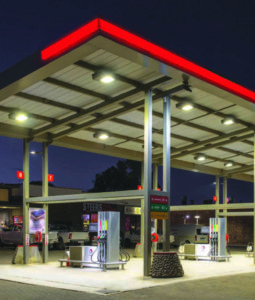 The LEDtec S range provides energy efficient lighting, for commercial and industrial environments.
Applications: service stations, workshops, toll stations, warehouses, tunnels.
Strengths: low consumption, durable and hard-wearing, suitable for harsh environments, Optilink installation option.
ABOUT CONGO ENERGY
Congo Energy specialises in industrial lighting in the Democratic Republic of the Congo. Our expertise allows us to offer you the best products on the market at competitive prices, all of which come with a guarantee.
Depending on your sector of activity, our team analyses your needs and offers appropriate and reliable solutions. We are there to support you from the beginning to the end of your project and offer you advice with your choices while taking your budget into account. We also provide an attentive after-sales service.