Kolwezi Trading Centre: construction work has started
Civil engineering , Construction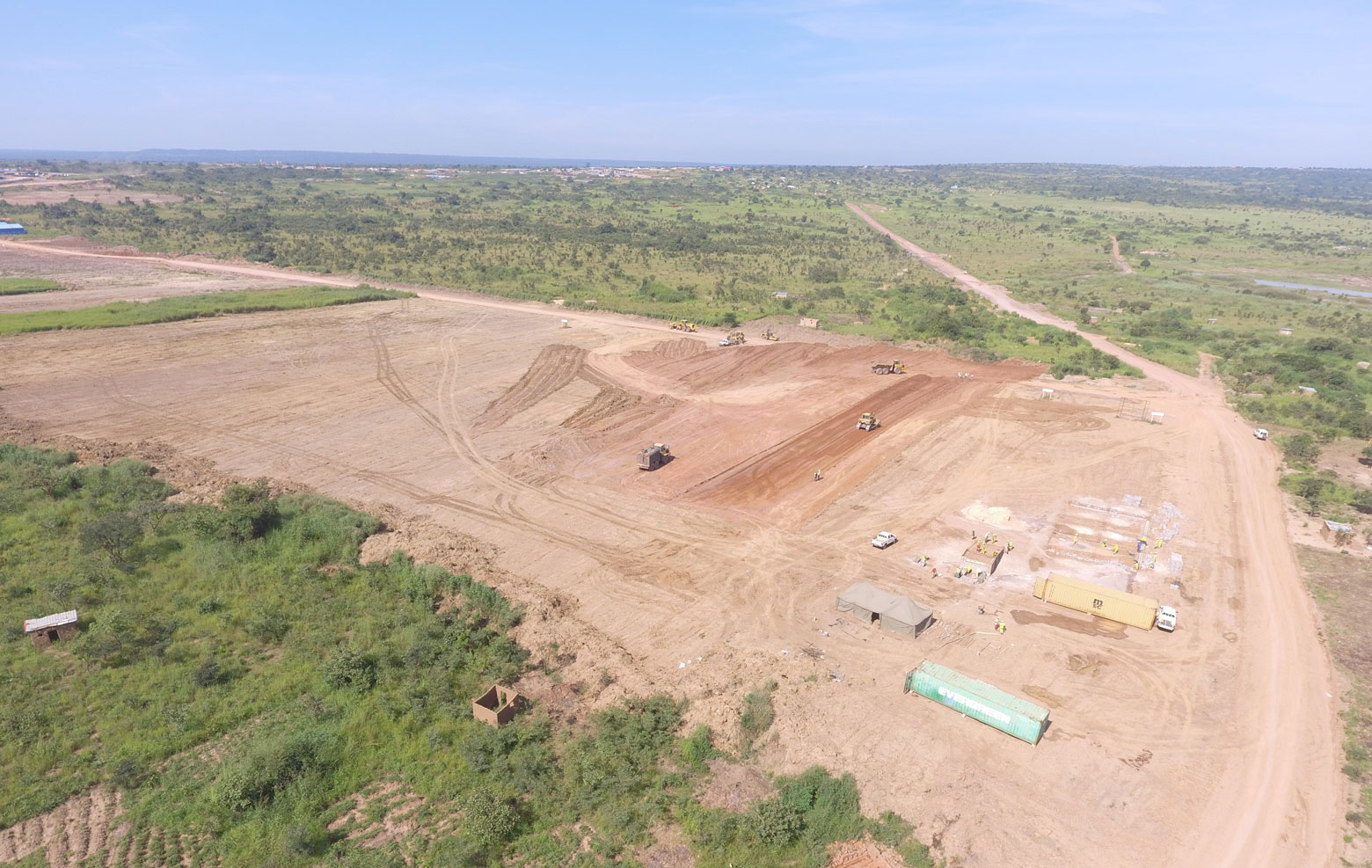 In Kolwezi, the construction of the future Trading Centre has begun.
This large-scale project, covering a total area of 15,000 m² is led by the Governor of Lualaba, Richard Muyej. This centre will offer a place of commerce and trade for artisanal diggers, now selling around the National road, at the entrance to the town.
The Trading Centre will comprise sheds, administrative buildings, a service station, a restaurant and parking facilities for heavy trucks with a capacity of 100 vehicles.  The Centre will also have a laboratory to test the ores.  
Construction of access roads
The topographic and geotechnical studies of the site have been carried out by EGMF.  The teams then focused on the excavation work (cuttings, embankments, banks) and road construction.
Two access roads will be made, with respective lengths of 1.7 and 1.2 km. These access roads will connect the Trading Centre to the National road.
Inside the centre, EGMF is responsible for making the main roads, secondary roads, and also the roadside shoulders. Bends will be made of reinforced concrete to limit wear of the road caused by heavy truck traffic.
In addition to the roads and access roads, EGMF is responsible for creating 2 parking areas: a truck park for heavy trucks with 100 spaces and a car park for the administrative staff. As well as the road surfaces, EGMF will also provide the high kerbs (supplied by its prefabrication department) and amenities for pedestrians: paths made of pavers, greenery, etc.
The construction of a weighbridge has also been entrusted to EGMF's teams.  As well as the supply of a fitted-out container for the guard post.
In phase 2 of the project, the construction work for the sheds will be carried out by NBLIA.
Sanitation and water pipes
The contract with EGMF also comprises a drainage plan, including the construction of a main drain over the entire length of the centre, as well as secondary drains. The drainage system will be completed by concrete water gutters and the installation of concrete pipes, 100 cm in diameter. All the concrete products used on the construction site are produced by EGMF's prefabricated department.
On site photos (August 2019)