Diur stadium's new football field is FIFA-certified
Construction , Electricity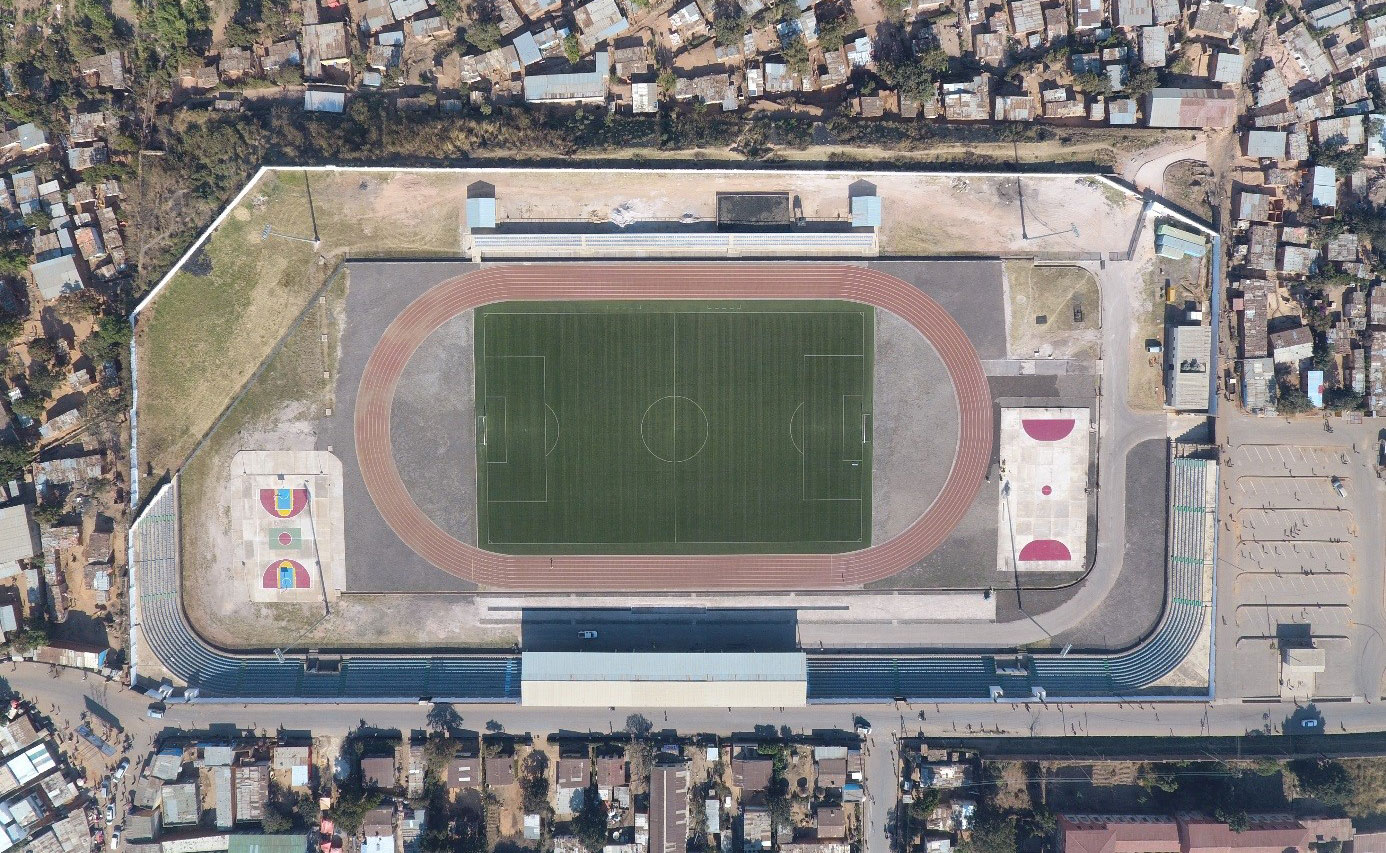 It's official: on June 26, 2019, the football field of the Dominique Diur stadium in Kolwezi received the "Fifa® Quality" label for the quality of its artificial turf. This certification is an international recognition for this stadium, which underwent a large renovation program financed by the Lualaba province. 
More than a stadium, a sports complex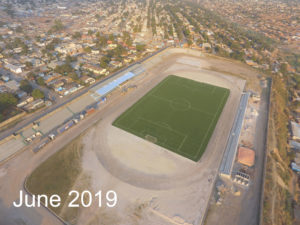 The modernization of the Diur stadium was entrusted to EGMF (Enterprise Générale Malta Forrest), a subsidiary of the Forrest Group specialized in Construction and Civil Works.
The challenge was huge : to transform an aging stadium, which was no longer adapted to safety standards, into a modern and secure gathering place for the population of Kolwezi and Lualaba. This stadium, located in the heart of the city, should soon host beautiful sports events.
In addition to the football field, a track in tartan, a mixed basketball and volleyball court were also set up. As well as a handball court and facilities and equipment to satisfy other athletics disciplines such as long jump, high jump, shot put, javelin throw, etc.
Massive renovation works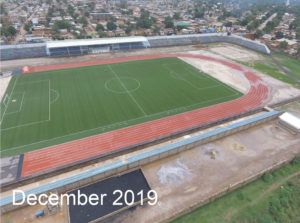 The stadium has benefited from a thorough renovation. Its geographical position, in the heart of the city and a densely populated area, necessitated the strengthening of foundations. Pipeline and drainage infrastructure has been developed.
For the public and dignitaries, EGMF has built a 600-seater grandstand, as well as a VIP grandstand and a 1,500-seat bench. All sanitary facilities at the stadium have been renovated to meet current standards.
The field is equipped with a synthetic turf in compliance with FIFA standards and the tartan on the athletics track has been made by a specialized and certified IAAF (International Association of Athletics Federations) company.
Energy efficient lighting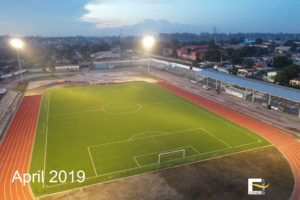 The stadium lighting has been completely redesigned to provide optimal power and low consumption. To do this, LED lighting has been favored. Four 25-meter high poles were installed on the football field. Each pole is equipped with 14 Omnistar lamps with a power of 463W. The basketball court also benefits from dedicated lighting.
In addition to the stadium, Diur avenue (formerly 3Z) and Lubumba avenue have also been equipped with energy efficient street lighting.
All lighting work was undertaken by Congo Energy, a subsidiary of the Forrest Group.