President Tshisekedi awards an honorary decoration to George A. Forrest
GFI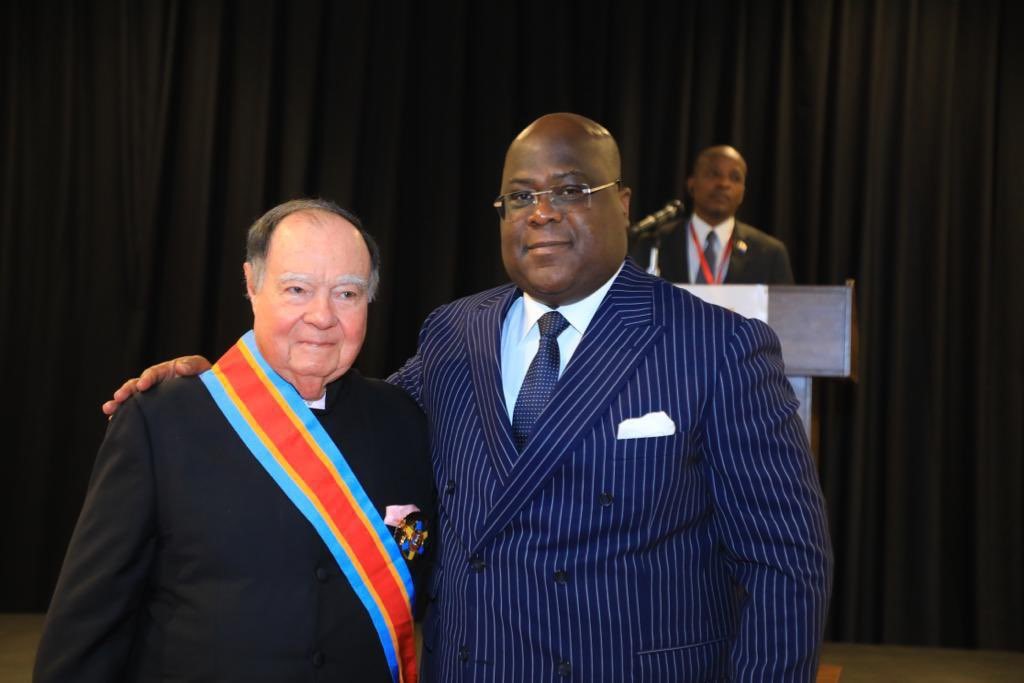 On the occasion of the 100th anniversary of the General Company Malta Forrest (EGMF in acronym), George Arthur Forrest was elevated to the rank of Grand Cordon of the Ordre des Héros Nationaux Kabila-Lumumba.
The Head of State, President Félix Antoine Tshisekedi Tshilombo came in person to award this decoration to the President of Groupe Forrest.
This distinction echoes the "eminent and loyal services" rendered to the Congolese nation by contributing to the development of the Democratic Republic of Congo (DRC).
This decoration was preceded by the presentation of the book-testimony of George A. Forrest "Un siècle de rêves" by Professor Isidore Ndaywel and the speeches of the President and CEO of the Groupe Forrest.
The evening then continued with the President of the Republic and a few hundred guests, including personalities: Doctor Denis Mukwege, , the 2018 Peace Nobel Prize Winner, the Ambassador of the European Union to the Democratic Republic of Congo, Jean-Marc Châtaignier, comedian Kody, who came especially from Belgium, etc.